Fantasy EPL Sleepers: Burnley
Our Fantasy EPL 21/22 Draft Kit promises to be the most comprehensive set of pre-season Draft Premier League articles ever produced! A key component of our Draft Kit will be the Team Preview articles which analyze key assets to sit alongside our all-important Draft Rankings. This article highlights three potential Fantrax Fantasy EPL Sleepers from Burnley!
Check out our 21/22 Draft Kit for all the pre-season information you would ever need. Draft Rankings, Team Previews, Strategy, Draft 101. We've got it all!!!
Burnley Sleepers
As noted above, these are potential Fantrax Sleepers from Burnley. These Fantasy EPL players are likely to be drafted in the later rounds, or not at all. Read below for three under the radar players who could provide excellent value in your pre-season draft.
Ben Mee
Position: Defender
20/21 Points: 271
20/21 Points Per Start: 9.0
Recommended Draft Pick: 85-95th pick (12 team leagues: around round 8)
Overview: James Tarkowski lite gets a huge bump from the new scoring system. The Blocked Shot King.
A 48 place jump in the overall points table for last season sees the Burnley captain become a viable defender option at 67th highest scorer overall (with the new and improved Fantrax Default Scoring). An aerial beast, but he is definitely the "beta" of the two towering centre backs for Burnley. Mee is definitely not a sexy choice, but a consistent one who you should be looking at to balance your roster in later rounds.
Nick Pope
Position: Goalkeeper
20/21 Points: 302
20/21 Points Per Start: 9.2
Recommended Draft Pick: He should be available at pick 132 but I do not mind picking him in round 10 either. (Round 11 in 12 team leagues)
Overview: Arguably the best shot-stopper in the Premier League just got much better.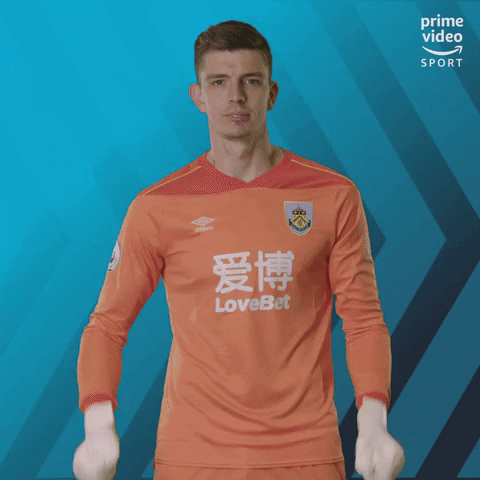 The new and improved Fantrax Default Scoring not only helped centre backs become a bit more valuable, it also helped make goalkeepers a bit more valuable and much more consistent in their scoring by adding Successful High Claims and Smothers to the categories scored in Draft PL. Nick Pope had a great 20/21 with a sour end when he picked up an injury at the end of the season, effectively ending his chances of travelling to the EUROs, Pope will definitely want to forget the end of 20/21 even more than we all would. (Could he have saved a few more spot-kicks in the EURO 2020 final, who knows?)
His rise in the ranks from 69th overall scorer to 49th overall scorer is nothing to be scoffed at as he achieved this respectable position despite only playing 32 games and 11 Clean Sheets during those games. A 38 game season could easily make him the top-scoring goalkeeper this upcoming year and that would put him firmly around the top 20 mark for overall points.
Ashley Barnes
Position: Forward
20/21 Points: 122
20/21 Points Per Start: 7.2
Recommended Draft Pick: Round 16 or streamer.
Overview: The British sounding Austrian is looking for a bounce back year after an injury ravaged 2020/21.
Barnes is usually a reliable forward, who contributes with the odd goal. Just like Pope, he also had a season to forget in 20/21. After playing 36 and 37 games in 18/19 and 19/20 respectively, he only managed 19 and 22 in 19/20 and 20/21. Dyche likes him a lot and he can definitely line up next to Wood for the Big-man/Big-man partnership we all know and love. If he is fit and firing in pre-season, I do not mind punting on him in the last few rounds as they have Brighton, Everton and Leeds in the first 4 GWs, who are all capable of giving up a goal or two, let alone aerials.
Check out The Draft Society's 21/22 Draft Kit for all the draft prep you would ever need! Draft Rankings, Team Previews, Strategy, Draft 101, and so much more!!


For all the latest from Totti, follow @Tottiandor on Twitter!
And for more in-depth and exclusive resources, become a member of The Inner Circle.