Drafting for Early Fixtures
There are countless strategies to consider when going into Draft Day and looking at fixtures is always at the back of your mind when trying to evaluate players. This strategy, however, takes looking at fixtures to the extreme. One part trade advice, one part draft advice, and a generous helping of our Fixture Difficulty Tracker.
Michael Gary Scott: "The early worm gets the worm!"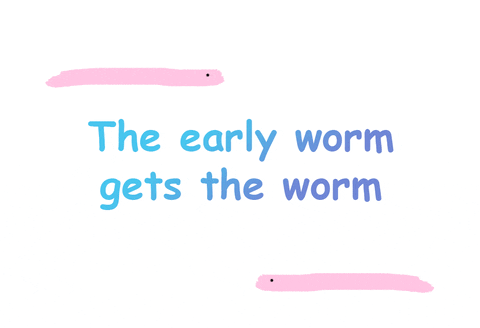 Check out our 21/22 Draft Kit for all the pre-season information you would ever need. Draft Rankings, Team Previews, Strategy, Draft 101. We've got it all!!!
Fixture Difficulty Tracker
Hands down, this is one of the greatest tools on our site, I kid you not. @Drafterthoughts seems to be behind all the best stuff we do and it is the case here as well. The tracker has been revamped for the 21/22 season to include not just positional fixture difficulty ratings, but customisable periods as well, so you can set 2 toggles: one for positions and the second one for number of fixtures. Say you are looking for a forward with favourable matchups in the first 3 games. Boom! Set the toggles and you have your list of teams to look at. It is as great as it is easy to use. Please take your time and play around with it, then come back and read the rest of the article.
The tracker is for Inner Circle members only, but you can sign up for only $5 a month.
The tracker will be updated weekly with all new data from the previous gameweek, meaning, the further into the season, the more accurate it will become. I honestly cannot stress enough, how good it is.
Early Fixtures are Key
Ok, so this is a no-brainer and pretty obvious to everyone who plays some form of fantasy football: when valuing a player for a certain period of time, you have to look at the fixtures they are facing in that period. In this article, I am proposing a tactic that takes this to the extreme! Over valuing early fixtures on draft day and in early waiver wire claims, free agent claims, and trade moves is a risky tactic, but one that will result in success in leagues that have trade happy managers. It goes without saying that you, as a manager, have to have a knack for trading, as this strategy relies on getting early value on your picks and ruthlessly trading them out on a high.
For this article, I will be looking at the first 3 fixtures, as after those, the first IB will provide amazing opportunity for trades.
Personal example: In last season's Community League, I managed to swap Son and DCL, after both were red-hot early in the season for Rashford and KDB, who both underperformed at the beginning of the season.
Building Your Roster to Trade Them Away
General Rules
Draft players who have easy early fixtures.

Do not draft players with difficult early fixtures.

Draft players whose positions on the team are fairly nailed on. You cannot afford to wait for a long time for their value to materialise.

Do not draft or get players you will have trouble letting go of for personal reasons.
Forwards
Sadio Mané/Mohamed Salah (nor, BUR, CHE) - Do not let AFCON fears devalue these players. A full summer of rest, everyone back healthy, and new hunger in the team should have these 2 hitting the ground running. I would not be against getting your preferred African Liverpool attacker at pick 2 even. Trade target: Bruno.
Danny Ings (WOL, whu, nor) - The newest piece of the AVL offensive retooling after Grealish's departure will undoubtedly want to show his new fans that he is worth the 30m Villa paid for him, and that his injury worries are behind him. 3 solid performances will have you blessing the day you took him in round 4. Do not rest on your laurels. Trade him out in the first IB for DCL or Adama.
Said Benrahma (new, LEI, CRY) - The former Brentford magician seems to have found his footing at the Hammers and with JLingz (Lingard) looking like he is not joining on a permanent deal, the competition for places is less fierce this season. That said, with Europa League looming, I'd be capitalizing on early season form and trying to upgrade before the fixture congestion ultimately causes a dip in form for West Ham. Trade target: Toney.
Midfielders
Ryan Fraser (WHU, avl, SOU) - A full pre-season, a new role on the team, a new lease of life. Ok, I may be exaggerating, but Fraser should be scoring really well in the first few fixtures to garner some interest during the always dull International Break. If he is selected for the Scotland squad, try trading him out early, because that's where his hamstrings usually snap. Trade target: Saka
Solly March (bur, WAT, EVE) - You may have forgotten, but March was bordering on a legit MID1-2 before his season-ending injury last season. Now he is back healthy and Potter loves him. Unfortunately, Brighton is a landmine for "nailed on" anything, especially considering the transfer rumours surrounding Getafe left-back Marc Cucurella. So unless March scores above 15 in all 3 games before the IB, I'd consider cashing in. Trade target: Soucek
Emiliano Buendía (wat, NEW, BRF) - This gem in a high powered Villa attack, with some easy opening fixtures should get you 3 wins in the first 3 games. Who can you aim for to get in return? The sky is the limit: add some FAB and shoot for KDB.
Defenders
Liverpool CB (nor, BUR, CHE) - Do not ask me who will start at CB in the first game of the season for Liverpool. But if you know, you should get them in quick! That spot next to VVD legitimately has 3 similarly talented contenders, so you might be looking at a time share. If you can get a solid starter like Cash or Semedo with decent upside for a rotating CB, I would do that in a heartbeat.
Seamus Coleman (SOU, lee, bha) - Rafa does defence well, and the first 3 fixtures will provide decent opportunity to showcase how well he has organised Everton. Coleman is nailed on opposite Digne and although much less attacking, he is a solid performer. Once you hit the IB lull, send out offers for Azpilicueta and Tierney.
Ricardo Pereira (WOL, whu, nor) - Finally healthy, the Leicester RB should start all 3 games in question. Riccy used to be a top 3 defender. So if he is back, you might not want to let him go. But, Thursday night travels loom for the Leicester lot, so upgrading to a top tier defender like Chilwell, would be a safe bet.
Check out The Draft Society's 21/22 Draft Kit for all the draft prep you would ever need! Draft Rankings, Team Previews, Strategy, Draft 101, and so much more!!


For all the latest from Tottiandor, follow @Tottiandor on Twitter!
And for more in-depth and exclusive resources, become a member of The Inner Circle.